It's official! Phi Academy Austria won 7th place in this country according to the results of the prestigious "Great Place to Work" Awards!  
At Phi Academy, our employees have always been a priority. For us, one of the most rewarding things about having a successful company is seeing our employees enjoy their work every day.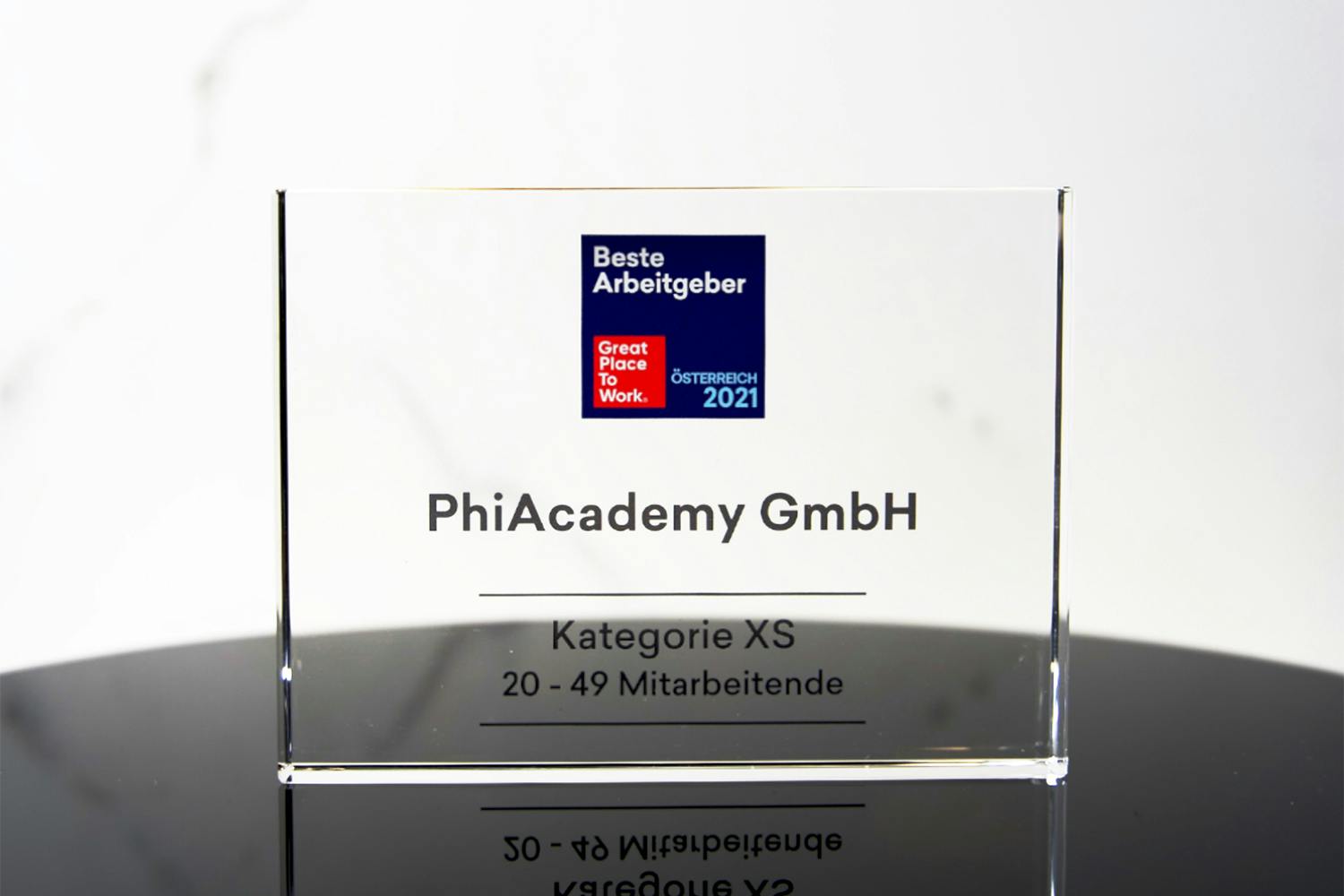 About the Awards
"Great Place to Work" Awards have been using the rigorous methodology to gather and evaluate employee feedback and recognize companies who have built high-trust and high-performance cultures since 1998. 
The research they are using is backed by data compiled from over 100 million employee engagement surveys around the world. Every year, the organization conducts the world's largest study of workplace excellence.
Phi Academy is one of the many companies that has gone through the rigorous Certification process during which our employee feedback was carefully captured, including the details about the programs and practices that make our workplace unique. 
We are proud to be one of Austria's best!