Kerstin and Thorsten have been a great couple from the start. Their business collaboration came years later.
Kerstin discovered her love for permanent makeup more than 15 years ago when she started working in the beauty industry. Thorsten, on the other hand, was doing a completely different job. Before Phi Academy, his job was to set up elevators. "I was not happy with the job. When I finished my workday, I was not happy. I wanted to change that. "
Watching Kerstin do his job, Torsten expressed his desire to try his hand in the world of beauty. Kerstin gave him latex and told him to start exercising. To everyone's great surprise, Thorsten showed great talent for drawing a permanent eyeliner from the very beginning.
However, for the first few weeks, as he admits, Thorsten was very insecure about his work and often asked Kerstin to help him. At one point, Kerstin decided that he was ready to work independently and she stopped helping him. Today, Kerstin and Thorsten work side by side, in their salon.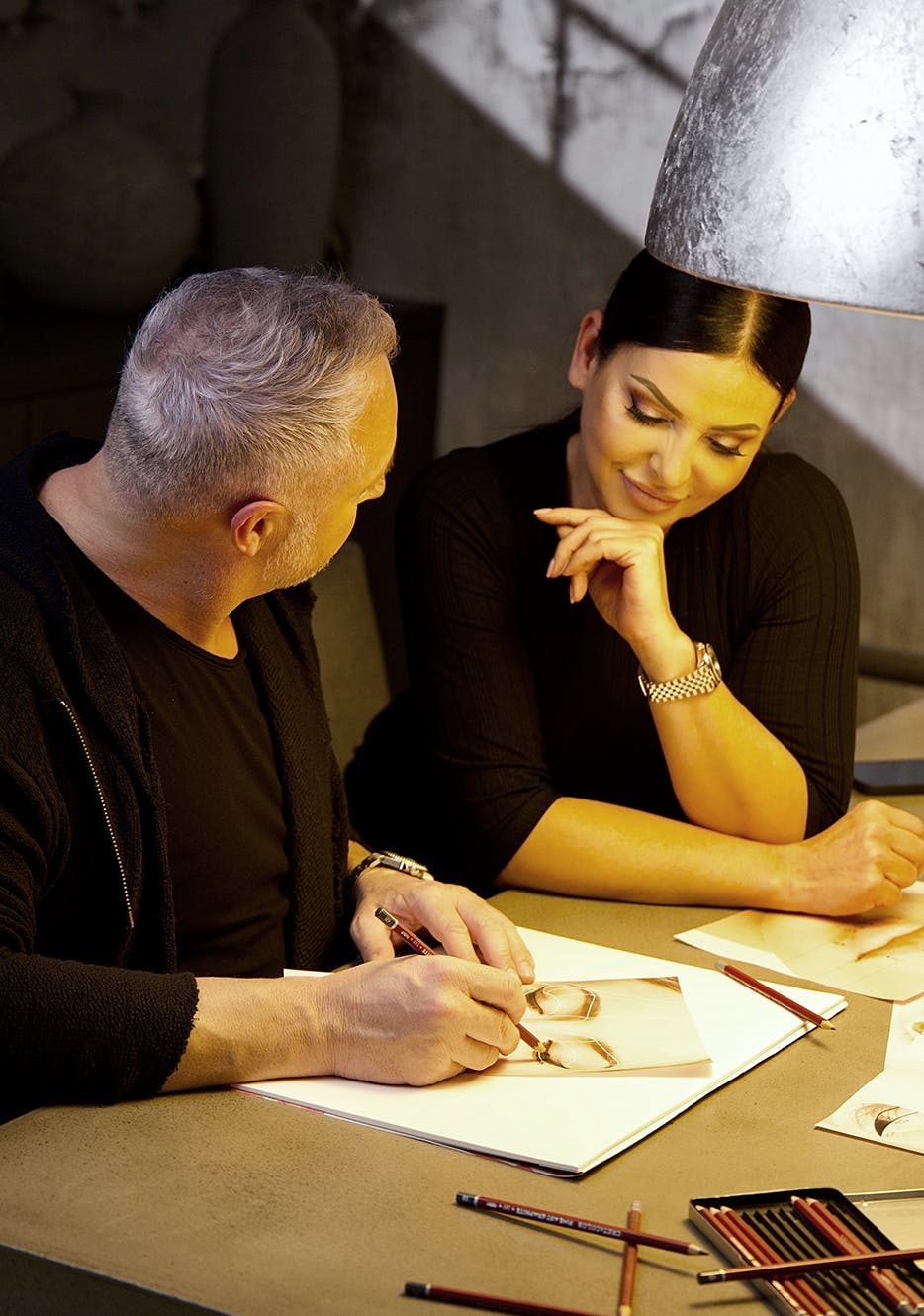 Beauty is in the family
When couples work together, they often get asked how it affects their private lives. Although they work and live together, Kerstin and Thorsten admit that it is not difficult for them. "He is my better half. I couldn't work without him nor could he without me. Our job is our passion and we do it because we love it, from the bottom of our hearts." In addition to Kerstin and Thorsten, another member of their family is active in the beauty industry, and that is their daughter, who also became a Master.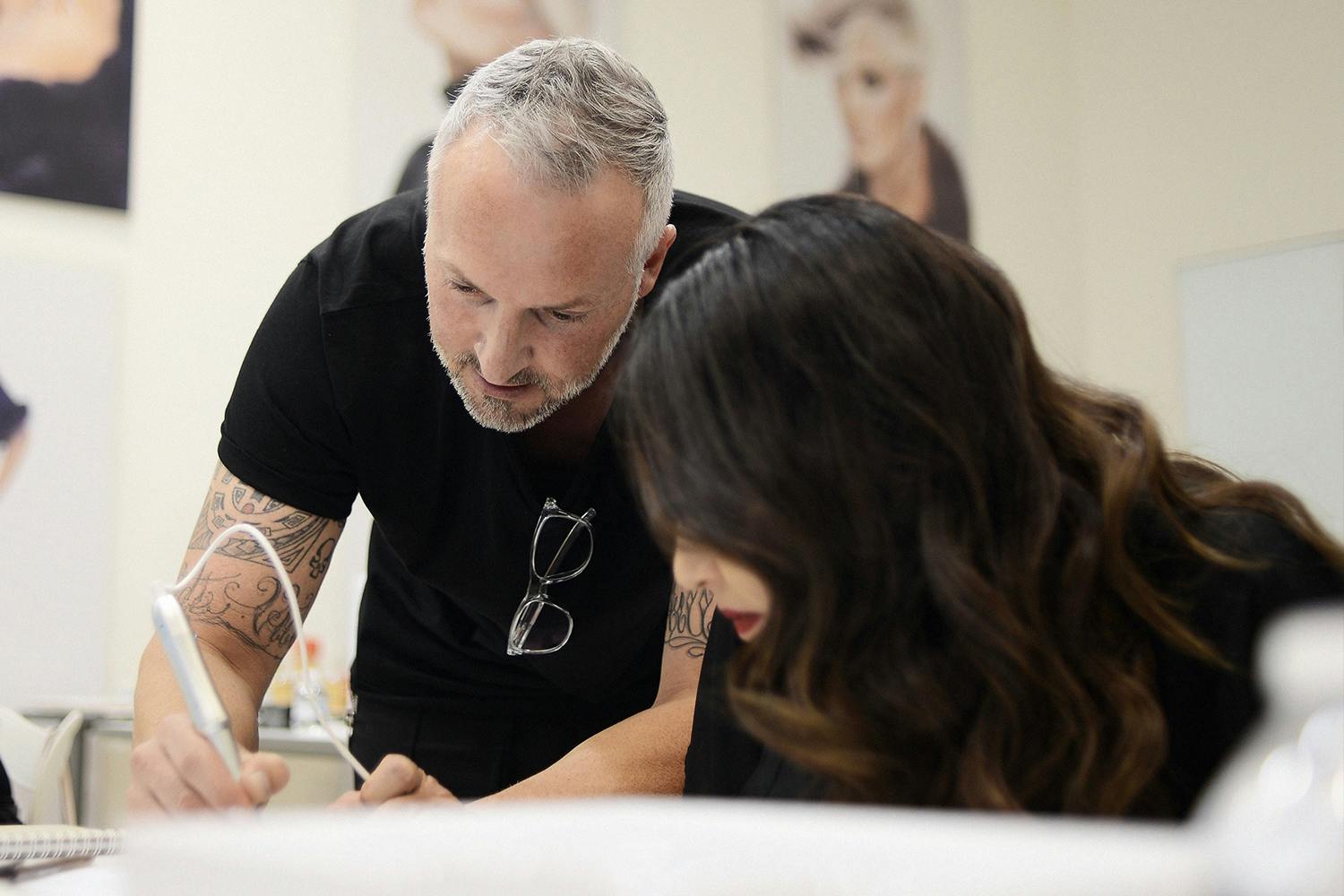 Relationship with their Students
Although they are very serious in their work, as they both admit, Kerstin and Thorsten are always trying to make things fun for their Students. As Grand Masters, they both know that they are able to teach others because they never stopped improving their knowledge. "Never stop perfecting your craft. The moment you stop learning, that's when you start falling back."