My story started in Serbia, a small Balkan country between east and west, where fairy tales become a reality.
I was 17 when I decided to leave school and get married. I packed my dreams and ambitions and moved with my husband to Switzerland. I found my first job there - I worked at a gas station. I worked very hard and after a few years I received an offer to become a manager, but to be honest, I was living my dreams at the moment. Every day, after the shift at the gas station, I ran to the local beauty salon, where I did nail treatments. At the nail salon, I felt like my passion and creativity merged.
Pretty soon I made a great system: I would find my clients at the gas station and slowly developed the business. Then I asked my husband to open my own salon. Unfortunately, he lost his job, and opening a salon was a huge risk.
But then I realized that fear is a barrier we make on our own. You always know how far you can jump. I took a risk, but I was sure I would succeed! And I succeeded!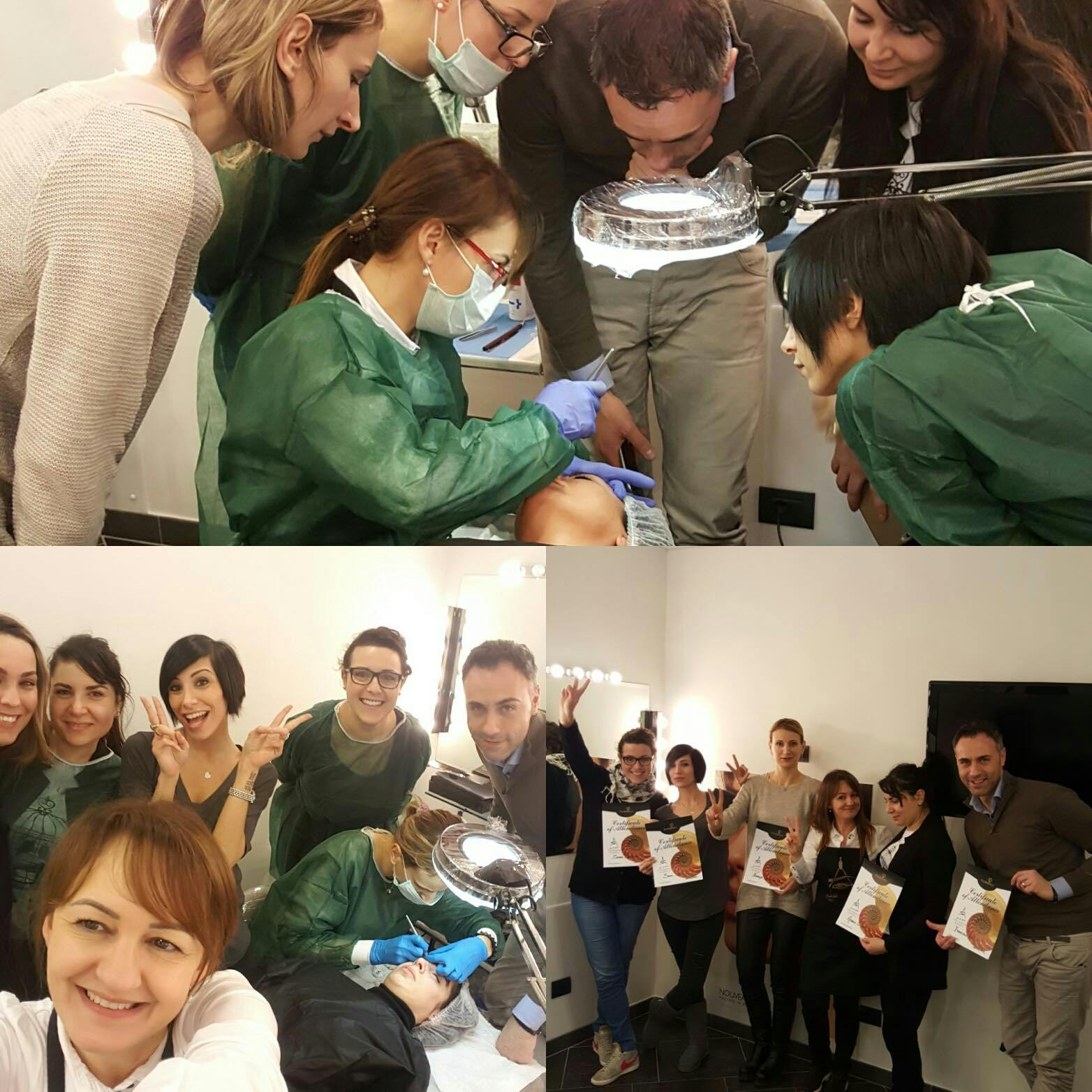 An encounter that changed everything
One of my clients, Danijela Jankovic, who is now a Lasheslifting Master, came to the salon one day with new eyebrows. I was instantly amazed. I asked her a thousand questions: who, when, how, what technique ... Of course, the one and only Branko Babic was the creator of her eyebrows. I sent him a message and we set a date for my treatment a few months later in Serbia. I didn't ask about the price or whether the treatment hurts, the only thing I knew was that I wanted these eyebrows.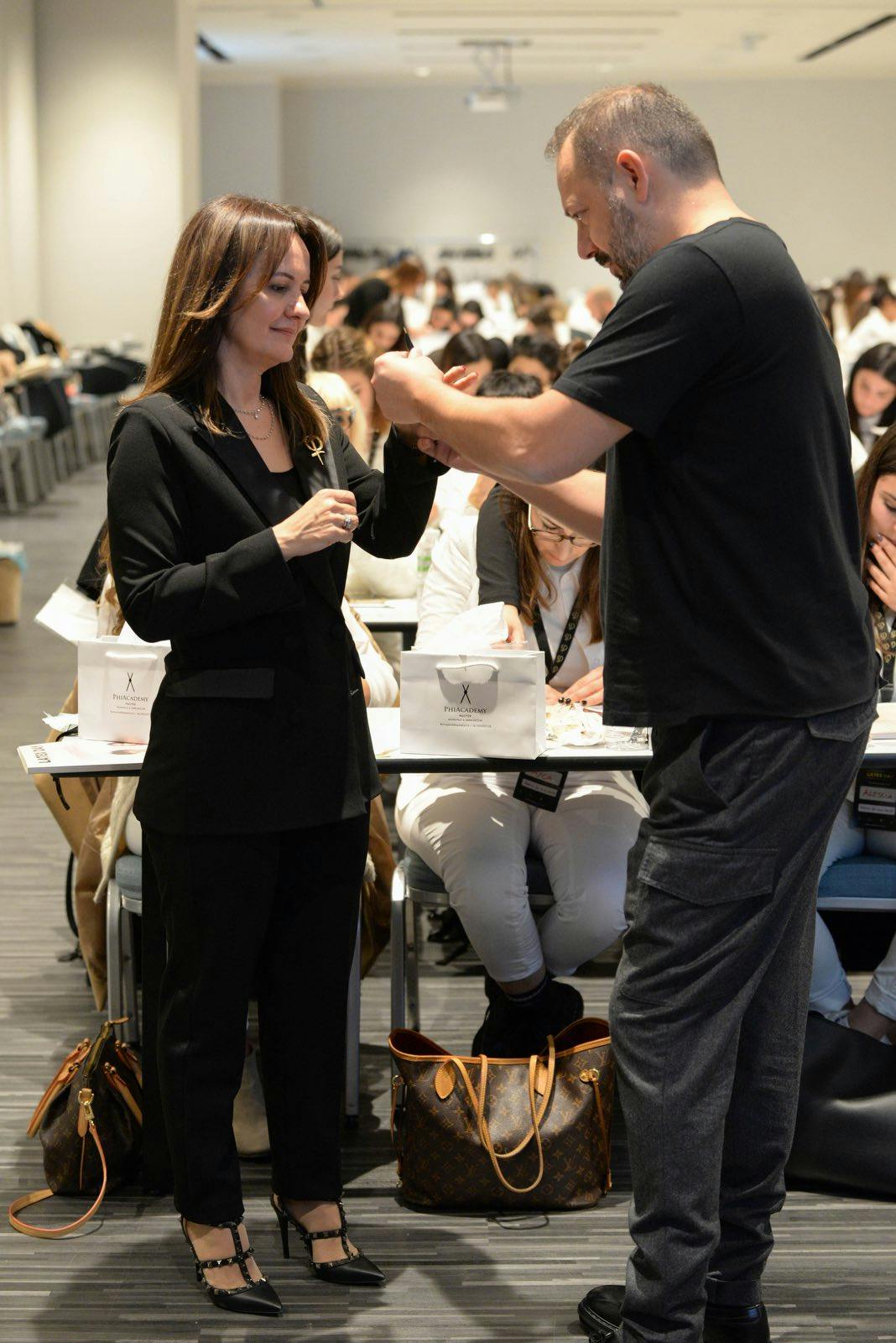 Sharing knowledge in the Phi family
In July 2014, Branko organized the next Master Class with 200 Masters. I was at every training he organized. I studied, gathered inspiration, practiced and met Masters including Zlata Kicin, Mensura Hodzic, Vesna Jugovic, while my first student in Rome was Sara Vecchi!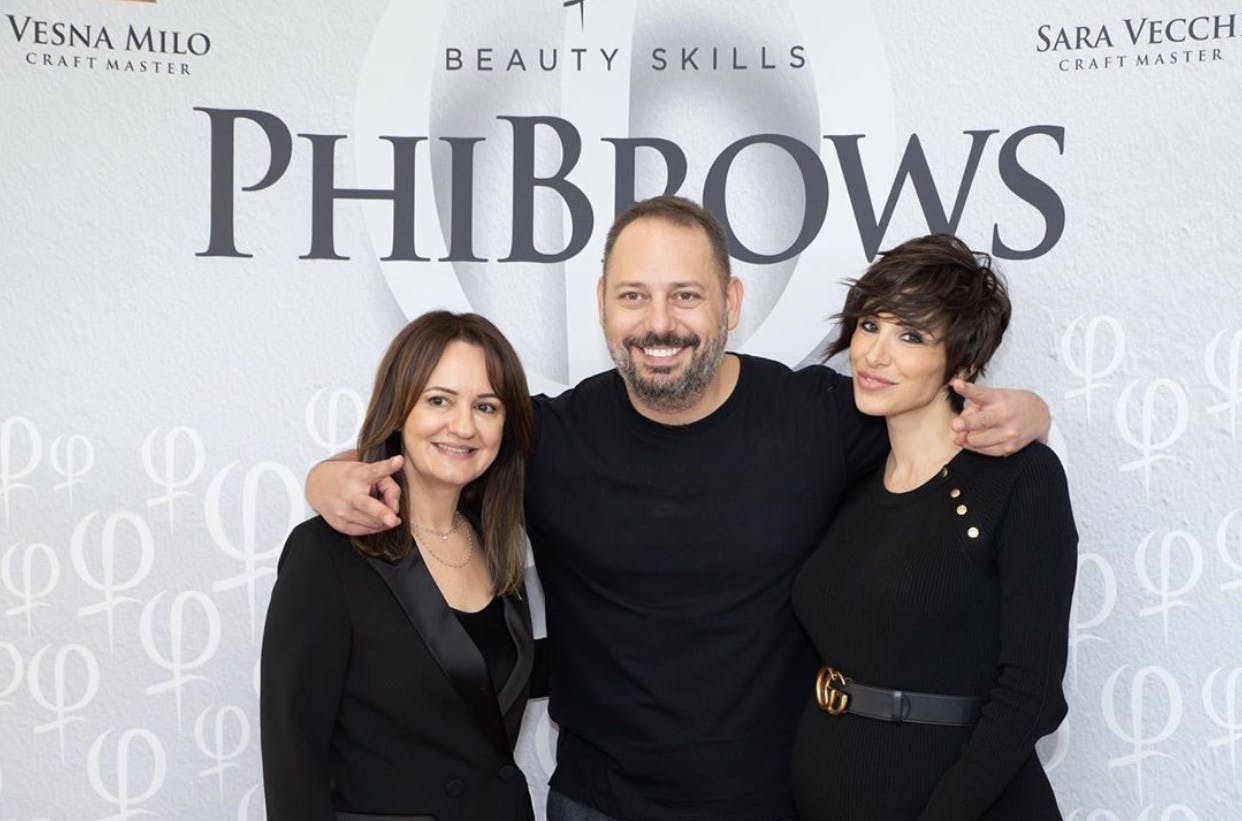 We organized a large group of students in Rome where Branko was teaching and I was translating. It was then and there that Branko asked me to become a Master. We started doing trainings in 2018 all over Italy, from Venice to Sicily, and so far we have trained thousands of artists and Masters. You all know the rest of the story.
I became a Grand Master in 2021. The title was never important to me, but I was incredibly glad that my success and hard work were recognized within the Phi family.
When I look back to the beginning of my career, I remember working during the day, and then after doing the ironing and cooking I would practice on latex every night until late at night. If you ask me how I found time - there was simply no excuse, I didn't have time either, but I found it.
Today, you won't see me in the front rows, but I'll always be there with my Phi family. My students say they like me from the moment they see me in the picture because I'm the same! I'm still grateful for the opportunity, and I'm still asking for advice. My name is Vesna Milo and I am proud to be a PhiBrows Master.