Are you wondering whether you have all it takes to be able to enroll in the PhiAcademy and able to put the shiny logo next to your work?
This article will answer your questions.
You'll read about the most common criteria we noticed among our most successful students, and you'll also be able to find out about some of our students. Once PhiAcademy candidates, now their academy founders.
Since you are here, you've probably heard about PhiAcademy before. You've either heard about how someone's life has changed dramatically since joining the academy, or you've heard about the dazzling quality and style of Phi Artists' work. Either way, you are not wrong.
So, you might be wondering, where's the trick?
There is no one.
From our side, you are provided with everything you need to succeed. As our founder, Branko Babic, once said: "We came up with this model where everyone who graduates from the Academy simply cannot fail. It's 100% designed for you to succeed."
And yes, this is a bold statement, but it's backed up by:
The ability to choose your cup of tea.
Besides the main course - PhiBrows, you can enroll in the PhiContour, BoldBrows, PhiShading, PhiLashes, PowderBrows, PhiBright, PhiLings, PhiRemoval, LashesLifting, NanoRemoval, PhiLaser, PhiAreola, BreezyBrows, PhiScalp.
Hexaplan (a 6-step plan for success)
Probably, PhiAcademy is the only academy in the world that has precisely defined tasks that will lead you from a fresh start to an international career.
The goal of this plan is not to help you gain technical skills, but to help you succeed by equipping you with everything you need to become financially independent - business, marketing, and organizational skills. As a part of the Hexaplan, you'll gain access to free courses, such as Hygiene Course, Skin Expert Course, First Class Service, and Get More Clients course

Providing you with a strong network of key people
No one can deny the power a network of important people can have over a person's business. To be 100% honest, it is the network that can make it or break it for your business.
Business owners, service providers, and especially beauty artists and technicians tend to spend years building relationships with relevant people and building a network they can rely on.
With PhiAcademy and Hexaplan you simply skip this step. You are instantly introduced to people that will support you through your whole journey, including your later career growth.
What you bring to the table
You might be wondering: 'If we are truly providing all of this, how come not everyone's done it already?' 
Yes, we have crafted a perfect plan, and are constantly improving our program to help you achieve even more. But there are certain criteria that we expect from you.
It's not related to your professional background, nor your experience, but rather your personal characteristics.
As Branko Babic says:
"We believe that a positive and interactive environment is the basis of any progress. Cooperation, selfless knowledge sharing, and the absence of vanity are the values our Hexaplan is built on. That's why Phi Academy always puts human qualities before business skills."
Here's what makes you a good candidate for PhiAcademy:
You are a 'quality over everything else' type of person
One of the most important things we are looking for in our students is the desire for quality. In our courses, neither in our work, we compromise the quality. Our reputation is built on quality, and we do not tolerate compromising it.
At PhiAcademy, you'll face hard work, sometimes you'll even think it's too hard, but you'll not look for shortcuts, and you'll understand that everything you learn is for the sake of quality and the reputation you are building for your name as well.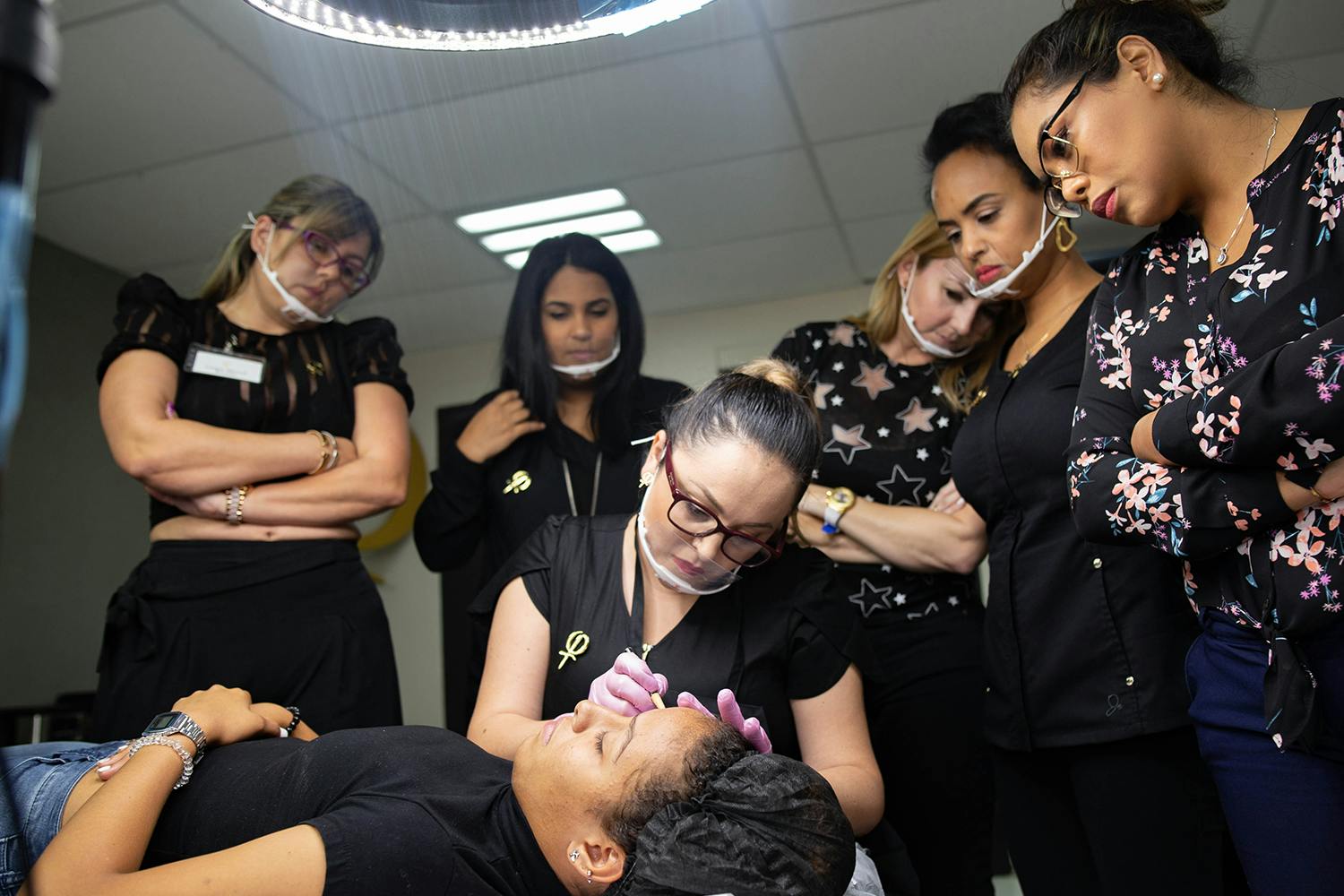 You have an entrepreneurial spirit
No matter if your choice is to open your salon or work at the existing place, the entrepreneurial spirit is what empowers dreamers to become doers.
This mindset will constantly push you to move forward and create a better world for yourself.
If you've always enjoyed being productive, solving problems, and thought that you're born for something bigger - you're in the right place.
You worship beauty
Perhaps worshiping is a too strong word, but we are believers that if you don't love and believe in what you do, you won't succeed.
Besides enjoying beauty treatments, and their results, our students usually enjoy the way they affect their clients' lives. 
There's nothing more satisfying than you've helped someone build confidence and feel good about themselves, and nothing does it better than making someone even more beautiful than it is.
They have what it takes
We are proud of all the successful journeys we are witnessing with our students. All of them had amazing stories to tell, such as… 
Lada Holman, who was frightened to make a change, and now she wants to help others feel more secure
I used to be a waitress with a below-average salary and after the divorce, I lived with my son in a small rented apartment on the edge of the Czech Republic. I currently have two sons, my husband is on maternity and I am buying a house for my family and another house in another city where I am building the new Academy headquarters.
Jordy Naponiello, who is right when says that no one cares about your career as much as you do
 I learned how to honor my instincts, pursue my desires, believe in my potential, and stay true to my passions. Like most people, I work to make money and to provide for my family. But unlike most, I want to wake up every day passionate about what I do.
Chems Latreche, who says it's never too late for a change
What if I told you that I started a new professional career at the age of 36 as a mother of 3 children? At that time, no one believed in me.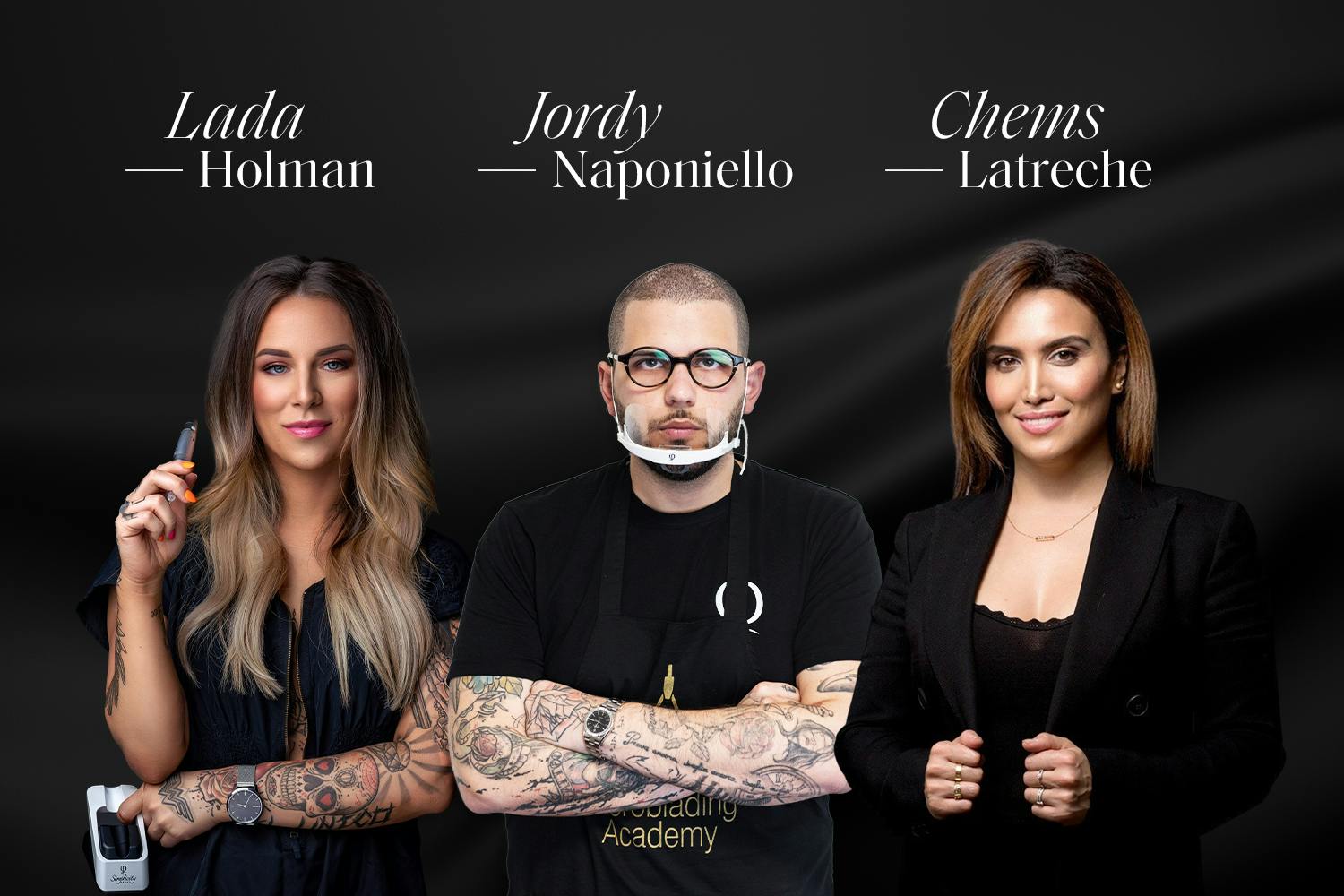 If you'd like to read more stories, feel free to visit our Testimonial page.
We hope that we helped you check whether PhiAcademy is the right choice for you and whether you'd be a great candidate.
If you have any other questions, don't hesitate to contact us, or a Master close to you.